Description
MixRite MRS-HS-14 Hand Sink, 10″W x 12″ front-to-back x 5″deep bowl, 18/300 series stainless steel, 6″H backsplash with 2″ return, 1-1/2″ dia. drain, includes: gooseneck faucet, strainer, Z-clip mounting bracket, NSF.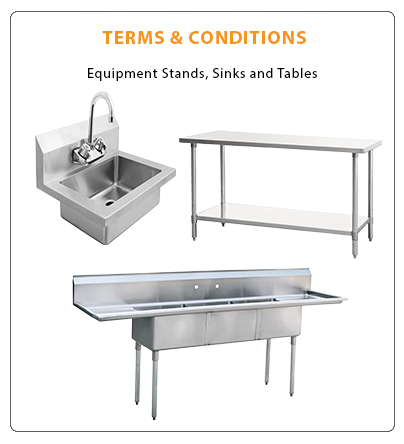 New products are currently under development, and will be available in the near future. We are constantly working on expanding our line to meet the growing demands in the food service industry.
All of our merchandise is environmentally safe, utilizing CFC-Free refrigerants in both refrigerators and freezers. In addition to the food service industry, Atosa markets worldwide to businesses whose cooling requirements are very demanding, such as: schools, hotels, restaurants, markets and other commercial institutions. We have built our reputation on service, quality and price!
Over the past several years, Atosa has made substantial investments in new state-of-the-art equipment, including our Salvagnini Automatic bending machine, an Armada CNC punching machine, and other equipment to ensure that every Atosa Refrigerator exceeds the highest quality standards. Atosa has introduced the international advanced technologies from Italy, Japan, and Germany. Every stage of the manufacturing process, including engineering, design, and fabrication, is done in-house by our qualified and experienced personnel.
At Atosa, we are also dedicated to designing and producing professional grade stainless steel food pans, chafing dishes, food warmers, and beverage dispensers. We keep in mind the people that have to use our product on a day-to-day basis in order to create products that have real value and can help make your operation run smoother, more efficiently, more effectively. It is our constant goal to give you exactly what you need in your professional kitchen.To meet our customers immediate needs, we maintain a large variety of inventory in our corporate warehouses. We are presently located in California, Florida, Georgia, Illinois, Massachusetts,New Jersey and Washington.Prior to shipping, all Atosa Refrigeration units must pass an intense series of tests for a minimum run time of 24 hours. These tests include computer refrigerant charging and vacuum leak decay checks, helium leak detection, vibration noise level, visual examination and a temperature analysis.
Atosa is also very proud to announce the introduction of our very own gas line. Using the latest technologies, Atosa has developed new Gas equipment for a broad line of products that include hot plates, radiant broilers, char-rock broilers, deep fryers, manual griddles, and stock pot stoves. Offering both natural gas and L.P gas. Our world class manufacturing facilities, highly skilled employees, combined with innovative manufacturing procedures insure that our customers always receive top quality products at economical prices.
MixRite MRS-HS-14 Hand Sink